Have you ever noticed how sacrificial a mother's love can be? She will give and give until it hurts, often laying down her own life for the good of her children. Now, observe the same mom's reaction when her child gives her a gift from the heart. That innocent expression of love from her child, when they have nothing but a piece of paper and some crayons will send mom into tears every time. Thus, I have come to learn that many people who tend to give the most love, also crave the most love.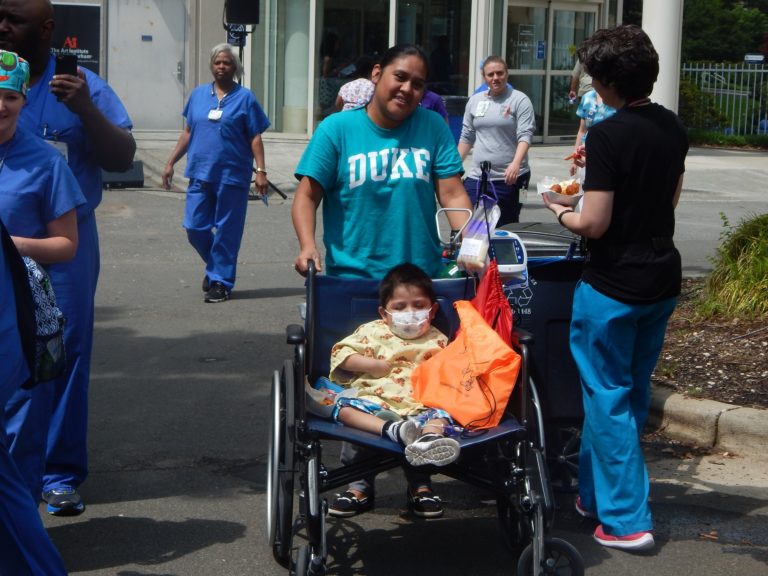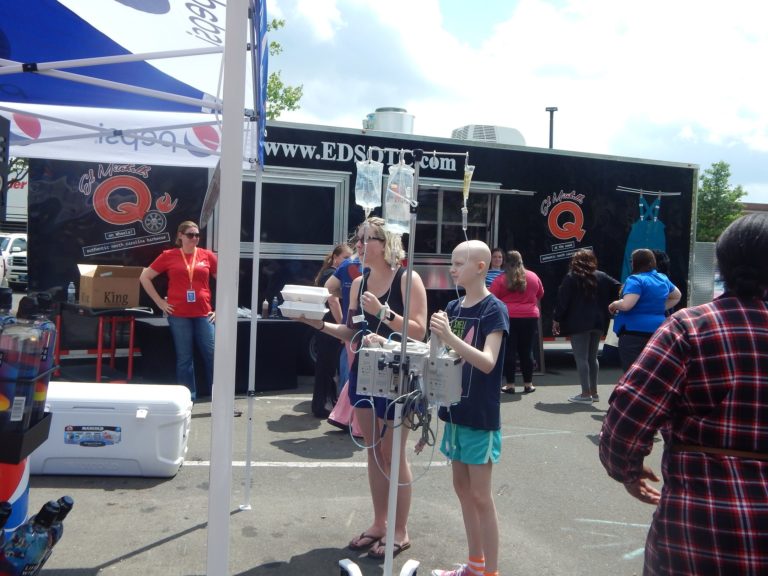 You might be wondering why a 14-year old kid would feed 1000 people at a Children's hospital in a state half way across the country? What I have found is that Lucas' simple message of gratitude to the many heroic people who work within our nations hospitals resonates not only with people, but with the entire community the hospital serves. Chef Lucas uses local food trucks and a good meal to say 'thank you' to hospital staff on behalf of sick kids. In my experience as a father of one of those kids (Lucas), I have discovered the incredible love it takes for someone to work around sick children. I will be the first to admit sick kids can be really hard to be around. Why? Because we feel so helpless and it is often easier to just look the other way. These people don't. They are servants of sick children — and they are true heroes!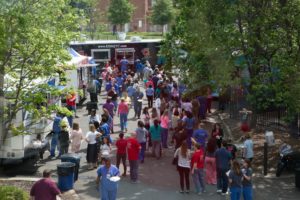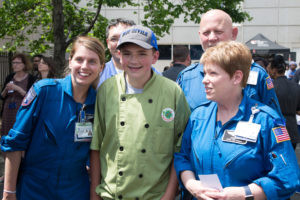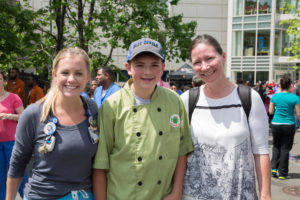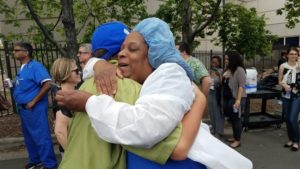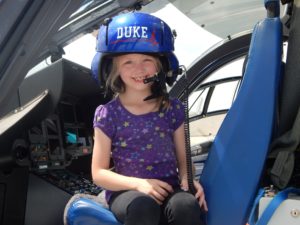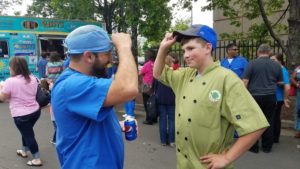 Too often, those that serve are taken for granted by the communities they serve. I have seen many doctors, nurses, and staff crying at Lucas' food truck events, the recent Duke event included. I remember during Lucas' Make-A-Wish event where he fed the Minneapolis Police Department, police officers were crying as well. A child took the time to say 'thank you' when others didn't seem to care. After all, even heroes are human — they need love too. Lucas' message is a simple expression of love, but instead of the tools of crayons and paper, Lucas uses food. And, thanks to the efforts of so many, his tool belt continues to grow in the most unique way.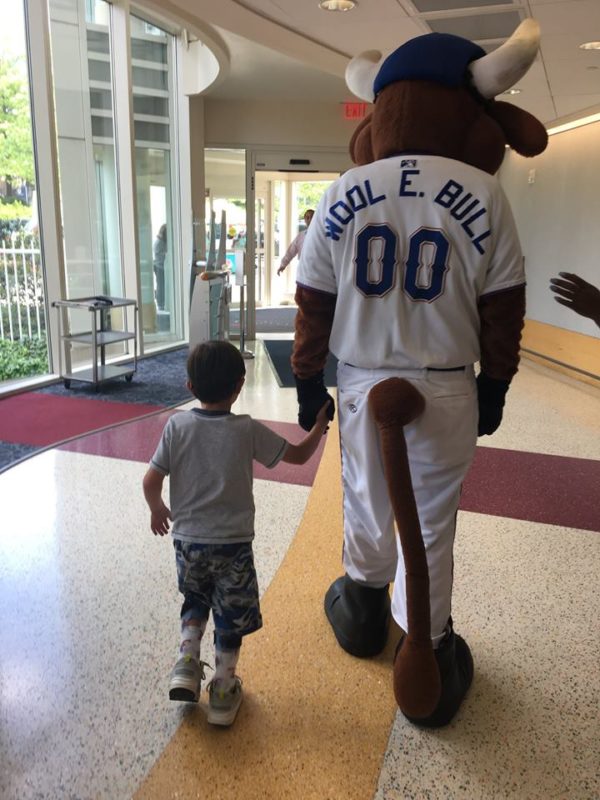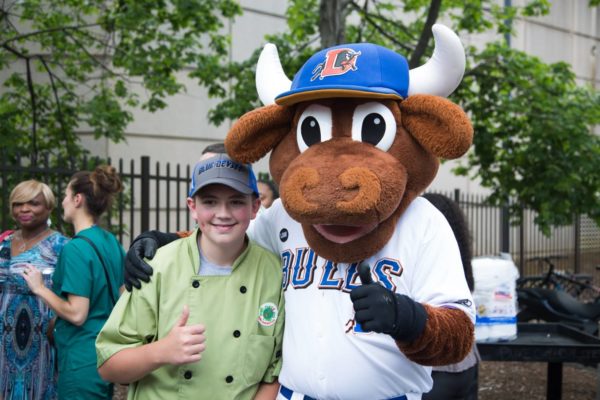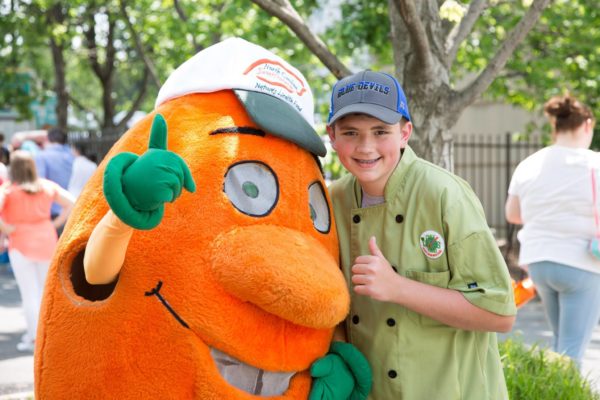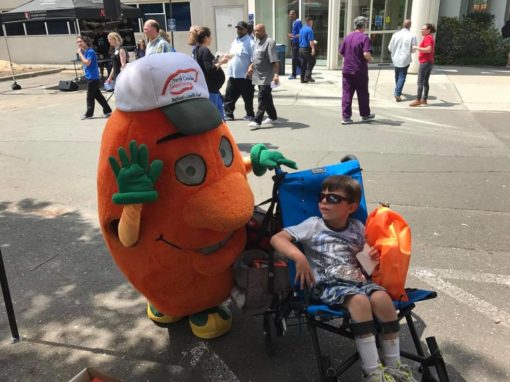 The success of organizing and delivering Lucas' message to the people of Duke Children's Hospital belongs to our friends at Massive Amounts of Good and The Art Institute of Raleigh-Durham. The city of Durham, NC, through proclamation has declared April 28,2017 "Chef Lucas 'Doing Good with Food' Day". This honor belongs to them as much as it belongs to our non profit, Chef Lucas Food. Chef Lucas was also recognized by U.S. Congressman G.K. Butterfield of the First Congressional District of North Carolina.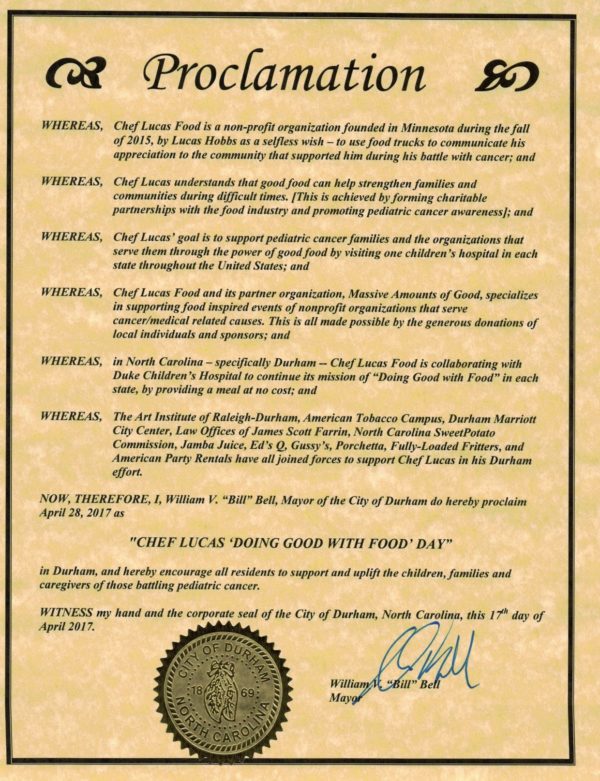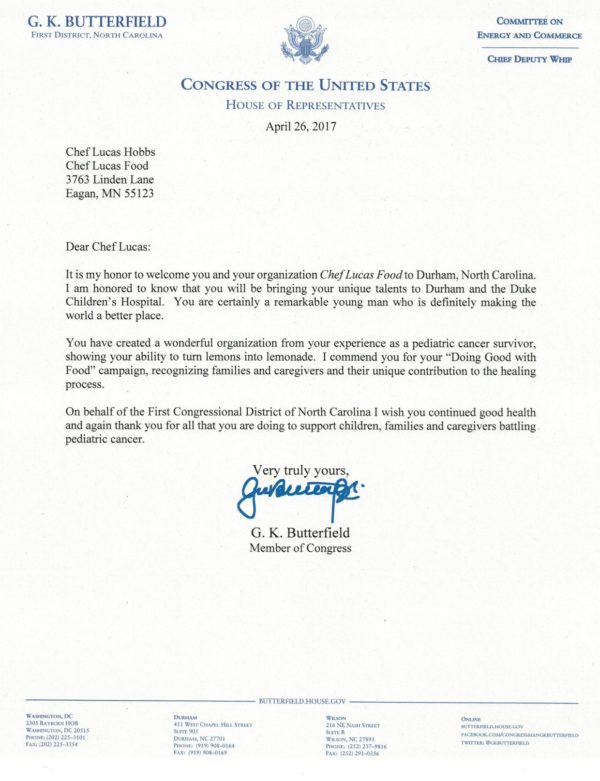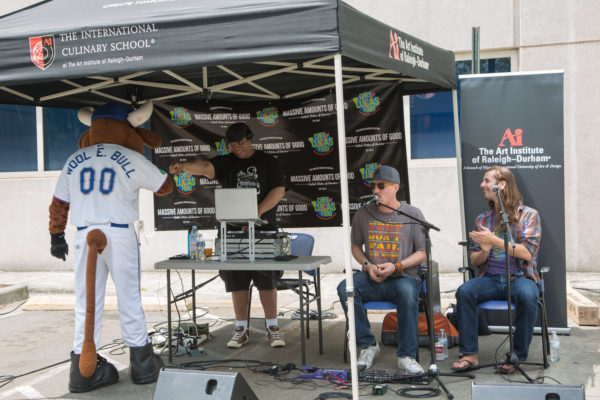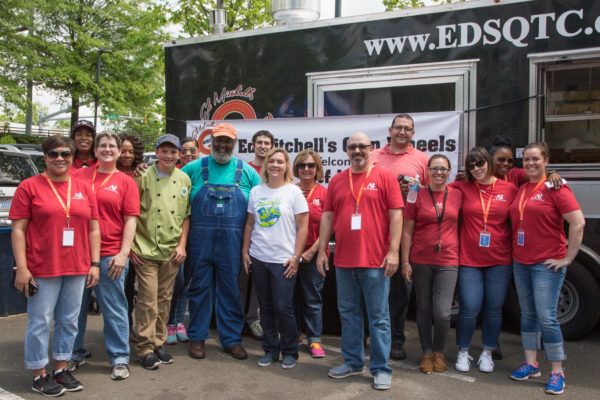 To cap this amazing day — Chef Lucas Day — Lucas had the incredible privilege of throwing out the first pitch at Durham's beloved minor league baseball team the Durham Bulls.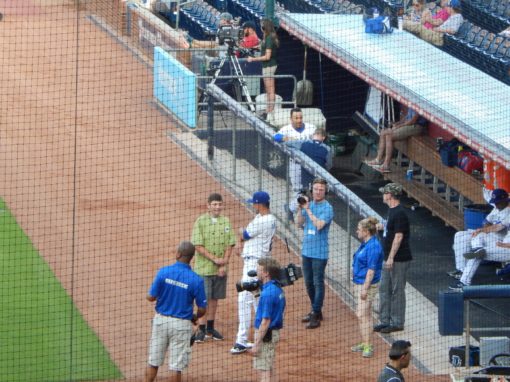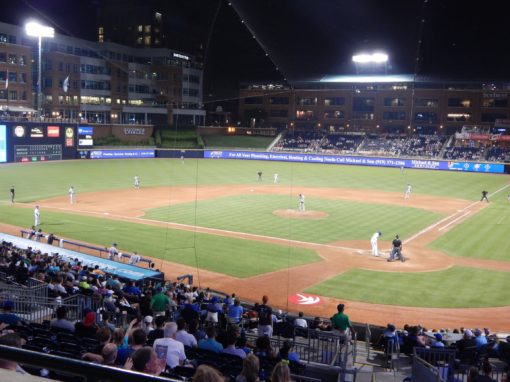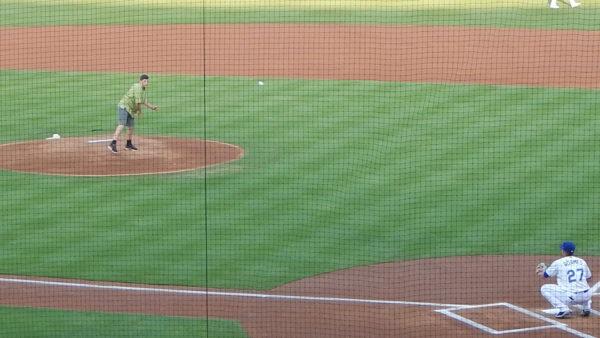 As I mentioned in a speech last week, I am always surprised by the growth and outpouring of support when Lucas does a "Doing Good with Food" event. At the same time, however, I am not all that surprised. His message of love is simple and pure. It is food for the soul, and I am truly proud and humbled to be a small part of it.
Matt Hobbs
Lucas' Dad and President of Chef Lucas Food